Software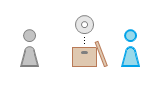 Here is our selection of software.

As you see, there is some applications which is stated to be free.
"Free" means that there can be advertising in the product.
We try to keep it at as low a level as possible and can you live with it, it is good.
The alternative is to pay for the product. Here is our goal to keep the price of the software as low as possible.